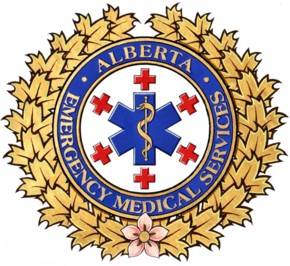 If you have a medical emergency or require an ambulance, dial 9-1-1.
Emergency Medical Services (EMS) and Ambulance service is overseen and provided to Legal by Alberta Health Services (AHS). Their mission is to bring care to people and people to care.
Ground ambulance services are available 24 hours a day, 7 days a week, every day of the year. In emergency situations, EMS crews stabilize people who are injured or sick and transport them to the nearest health facility if further treatment is required.
Facts
According to AHS, every year, more than 5,600 EMS professionals support nearly a half a million emergency and transfer calls, both on the ground and in the air. From the emergency communications officers who answer the phone when you call for an ambulance, to the front line paramedics who respond to help, AHS's EMS team works together to make sure Albertans get the right care, in the place, at the time.