Mayor Tremblay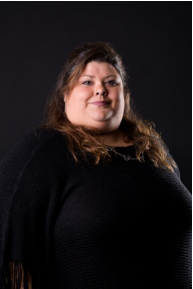 Carol has been an entrepreneur for 24 years. Her interests have varied including childcare to her now current part-time home based printing and office service. Carol also holds a part-time administrative position at a local business within Sturgeon County. She is an active member of the Legal community and it is important to her to remain such by volunteering within the organizations. After personally experiencing the efforts of residents involved in service groups she is driven to do more. She subsequently ran for council during a municipal bi-election in 2012. There she continues her work for Legal with passion. She is building the services that contribute to community growth (both business and residential). Her willingness to contribute and being open to new prospects gives her a distinct advantage in making new connections for Legal to move forward.
With her husband and family being active in Legal it has become an aspiration of Carols to create a legacy that their child and someday grandchildren will be proud of. She loves to see the community rally together and form such a proud, warm, and driven town. She continues to be a part of that with council duties.
Carol is respectful, approachable and honest. These attributes set Legal apart by namely putting people first and in turn serving the community with many causes.