Mayor Jones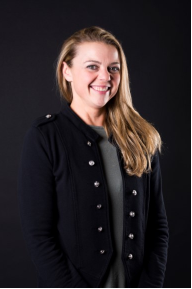 Trina was elected for her third team on council for Legal in October 2017. Her tireless work began in 2010 as she expanded on her work in the community of Legal and became more interested in government. She has a background in Systems Analysis and Internet Solutions Development, Emergency Management, Emergency Social Services, and Economic and Community Development. She brings not only this extensive background and more in her professional strengths but also a passion for commitment to her community. Trina's attention to detail, organizational skills, and passion to see Legal grow and prosper makes her an asset to council moving forward.
With her husband and family by her side, Trina has been involved in the action of Legal with preschool programs, soccer, fastball, Fete, parent council, and Sturgeon Family Violence Prevention. She namely puts people first and her "out of the box" thinking solves problems.
She is striving to improve Legal's community quality of life by providing a safe sustainable environment through planning and co-operation.