Sturgeon Regional Emergency Management Plan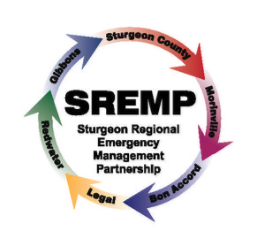 Legal along with Bon Accord, Gibbons, Morinville, Redwater and Sturgeon County have cooperatively developed Sturgeon Regional Emergency Management Partnership (SREMP) with the support and approval from the Minister of Municipal Affairs. 
SREMP promotes increased co-ordination, co-operation, collaboration, capacity, and integration by all six member municipalities and the province during all phases of emergency management: planning and preparedness, response, recovery and mitigation. The Plan also enhances emergency preparedness, public education, and common public messaging for each of the key hazards the region may face and will strengthen regional information sharing, communications, and joint planning, training, and exercises. 
Resources
SREMP Emergency Action Guide - Everything you need to know about Emergency Preparedness in the Sturgeon Region
We are well into Alberta's summer hazard season. If an emergency affects your area, you may need to act quickly. #BePrepared by: