Notice of Election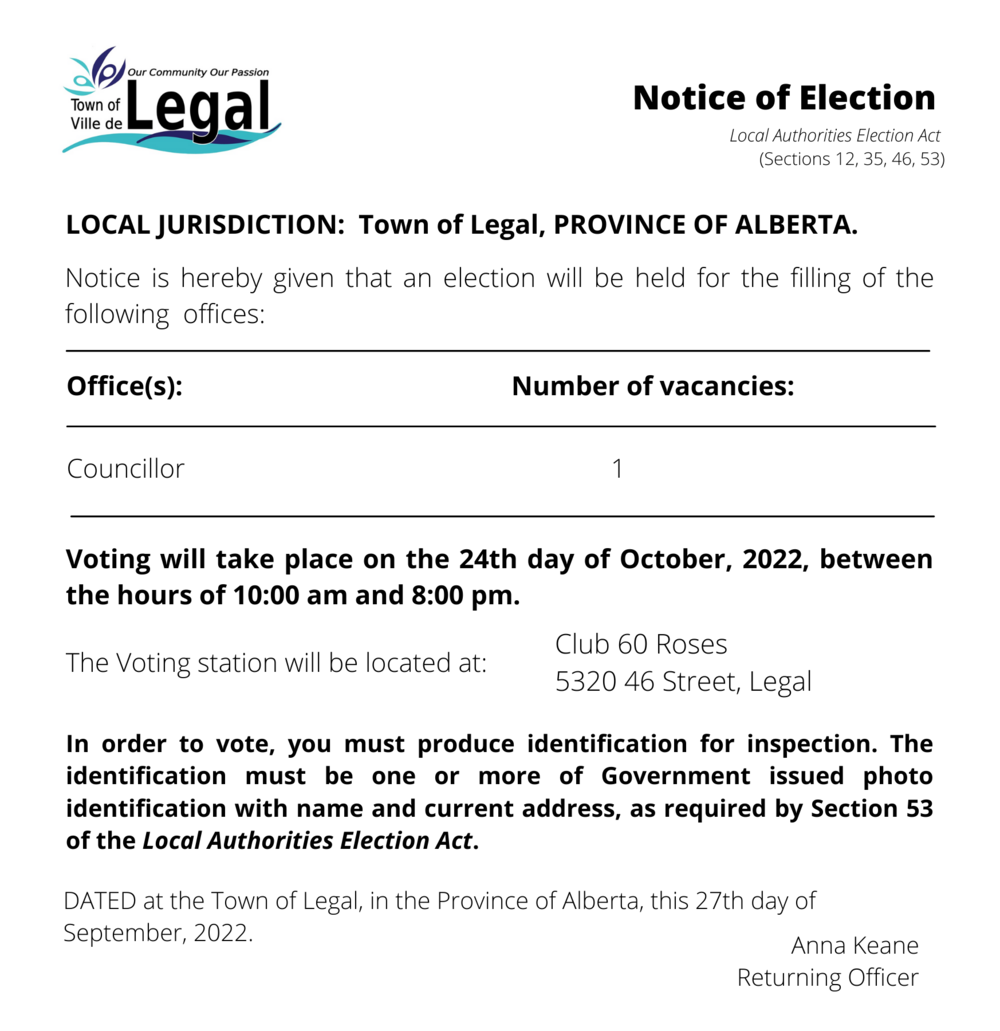 The Town of Legal will be holding a municipal By-Election on Monday, October 24, 2022.
General municipal elections are held every four years. Town of Legal voters elect five Councillors to a four year term. Each year during the organizational meeting the Mayor and the Deputy Mayor are appointed. 
When a vacancy occurs, a by-election is held if there is more than 18 months before the next general election.