Vaccination Bookings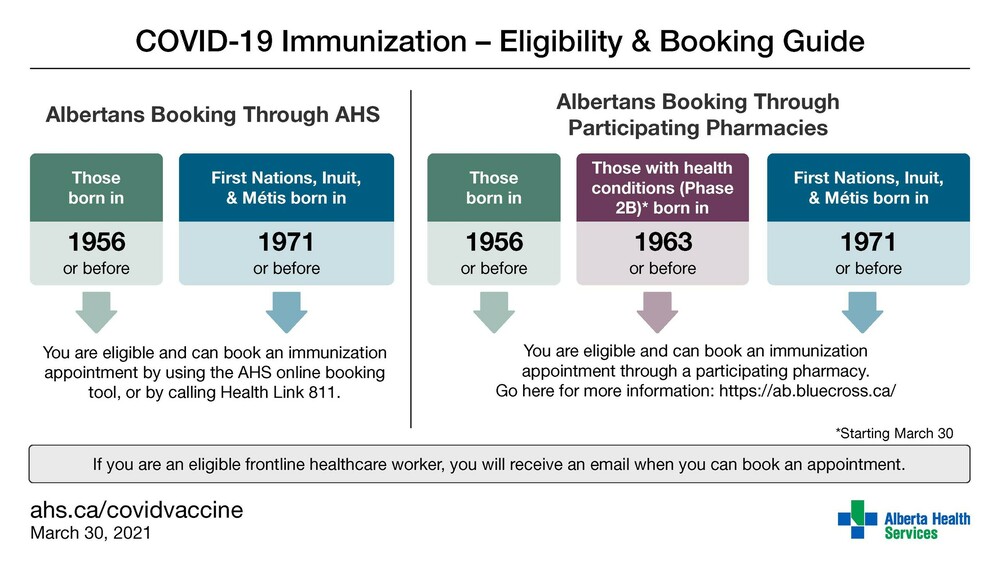 Eligibility for vaccination bookings is an ever changing demographic.
To view the latest group that is eligible visit:
COVID-19 Immunization Booking (AHS)
on this page you can also sign up to receive updates as the phased rollout plan is released. 
Note: There are currently high call volumes to 811. We recommend booking through the online booking tool or participating pharmacies when possible.